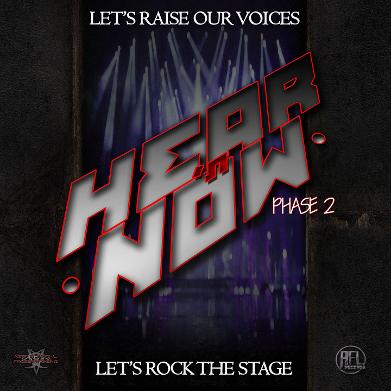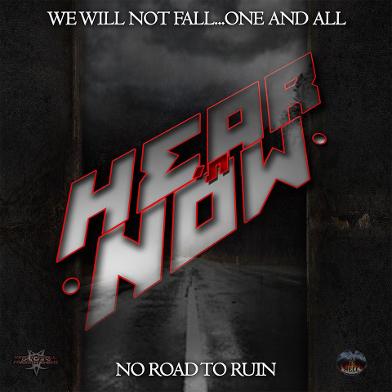 Download the hit song "NO ROAD TO RUIN" FREE!!!

Please consider making a donation to The Center for Disaster Philanthropy

With the world in a current state of quarantine, lockdown and uncertainty due to the recent COVID-19 pandemic, positivity for our global community seems to be in short supply. Everyone is looking for a way to cope. Social media platforms have become the norm for virtual interaction and connection as social distancing is in full effect. And in the wake of the virus' strong hold on day to day activities as well as the global economy, music venues have closed, concerts cancelled and tours postponed possibly until 2021. But the soundtrack of our lives continues to play a group of musical artists have come together to write and record an all new, original song to bring both music and hope back to the forefront while raising some much needed awareness for and thanks to those who have been working countless hours to keep our world healthy and well.
Keep it Metal Promotions have partnered with Heaven and Hell Records (US) to officially release the initiative's new single, "No Road to Ruin."
Heaven and Hell Records will make the Hear 'n Now single, "No Road to Ruin," available as a free digital download through their distribution networks. Listeners will also be able to contribute to a donation collection that will benefit The Center for Disaster Philanthropy's (CDP) Global Recovery Fund for COVID-19 relief efforts.
The list of artists, who are donating their time and talent, to join the Hear 'n Now cause include:
Steve Grimmett (vocals) of Steve Grimmett's Grim Reaper
Patrick Kennison (lead guitar) of Lita Ford/Heaven Below
Chris Natalini (vocals) of Blood Feast
Ed Mischke (lead guitar) of Veronica Freeman
Danny Gomez (vocals) of Gothic Slam, Messonic
Frankie Cross (vocals)
Alex Olivetti (lead guitar) of Threatpoint
Mick Michaels
(rhythm guitars, keys, backing vocals)
of Corners of Sanctuary
Mad T of (drums) Corners of Sanctuary
James Pera (bass) Corners of Sanctuary
Billy Loney (backing vocals) Keep it Metal
Producer Bill Metoyer (post production)(Slayer, Armored Saint)