"PREDATOR" is the hottest true "Power Metal" group that breathes new life into the commonly heartless boundaries of metal. Their debut cd-dvd set, on Arctic Music Group, is lightning packed within a collection of high energy thrashers that grab the listener from the first awesome slash across the strings. Their poetic lyrics are deeply thought provoking works of poetry which will leave the listener feeling and thinking more about life on multiple levels. Their song, "Icon" was hailed by and featured in, Metal Edge's CD Sampler within their last issues. Their forthcoming album, Born In Blood, is a collection of metal gems showcasing their extraordinary talents and versatility, certain to satiate metal heads worldwide!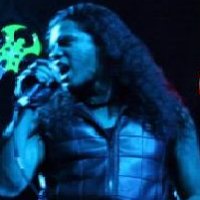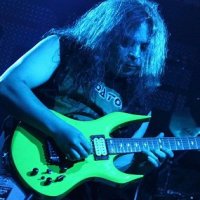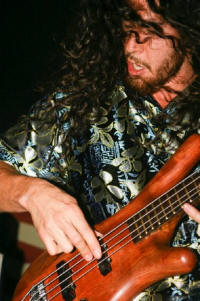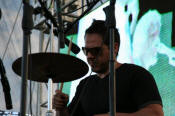 Nestor Aguirre, a native of Managua, Nicaragua, possesses one of the most unique and outstanding voices in Heavy Metal today. His passion races through their songs like no one else in the world. He performs with a great level of positive energy which brings the listener to an astounding realm of musical enjoyment. His amazing and powerful voice has been described by many as "one of the most exceptional rock voices since Ronnie James Dio & Bruce Dickinson". Nestor is also an avid reader and a very talented illustrator with an impressive collection of original works.
Damien Lee Thorr is a truly unique guitarist extraordinaire, who has been an acclaimed, gifted expert at the craft for many years. He has divided his time between being a mentor to many young musicians, including Paolo Gregoletto, bassist from TRIVIUM, as well as being a center stage performer himself. He has won numerous prestigious awards naming him best guitarist and is also quite proficient on other instruments including the Lute. Damien has also made time to record solo albums and play guitar for many theatrical productions including Andrew Lloyd Webber's Jesus Christ Superstar. His creativity knows no bounds: Apart from being a political activist, he is also a great artist, composer, author (horror erotica novel "The Vampire Journals", under the pen name Nigel Zachary Coutrwright) and is also a highly skilled luthier who builds some of the group's fine hand-crafted guitars.

Victor Meneses is an outstanding and most talented, guitarist. He was discovered during one of the many auditions Predator held to fill the second guitar position. Victor plays with intense power and fury and it was exactly what made him stand out among all the others auditioning. His unparalleled fresh style and smooth skills on the guitar compliment that of Damien's, thereby, providing an awesome team of guitar pyro-technics that sets trends... rather than, follow them!

Mike Bugarin is Predator's Bass player extraordinaire. His unique aggressive musical style provides the deep and hard driving sound for this powerful metal unit. Armed with great musicianship, Mike is one of the best bass players in the world of metal, capable of ultra fast lines that do not linger in the background, as most bass players. His "lead" bass style is a perfect match to compliment the styles of Thorr and Meneses, providing Predator with a string team that isn't rivaled in these days with disintegrating musical standards. He also has a great voice and provides amazing vocal harmonies to compliment Nestor's voice. Mike also parcatices Martial Arts and likes to perform Polenysian fire dances.
Jonathan Bermudez is a Cuban born percussionist with a great sense for all things musical. Known mostly as a session drummer in Miami, Jonathan was quickly discovered by Damien while searching the internet and stumbled upon some of his live performances. He brings a raw taste of Latin passion to the band that blends amazingly with their hot-blooded, lightning fast metal. He is the most unique drummer in the world of heavy metal drummers, pounding away with great passion and he does it louder than thunder. Bermudez has recently become a US citizen and so he now begins to enjoy the benefits of hard work and to pursue his dreams without limitations.
Together, these five rockers comprise PREDATOR . Stalking as one, this pack has become a force in Heavy Metal that simply cannot be denied. Their amazing talent, song writing abilities and overall cool positive vibe will leave the listener feeling enthusiastic and thinking more about their own place in this world. You will never hear songs about evil, drugs, fantasy, self-loathing or depression from these boys. These amazing and powerful songs are positive mirrors of strength in the world and feelings of self reliance and self worth abound! This is... REALITY METAL... This is... PREDATOR !