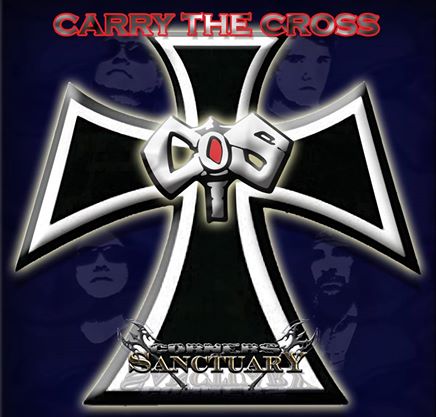 Corners of Sanctuary, a name that will be synonymous with metal forever. Solid drums, powerful bass lines, ripping guitar and strong lead vocals.
With new vocalist Frankie Cross, Corners remastered release of Carry the Cross is a metal heads must have. Opening with "Cross of War", COS drives into your mind and pulls you in, but that's just the beginning. Over the course of 6 songs, COS will capture a piece of your mind and lead you on a short journey into the world of metal. Headbangers, rockers and metalheads all will be delighted.
Corners of Sanctuary, a name you surely won't forget and a band that will be remembered. "Now we must live", so get out and COS n ROLL with Corners of Sanctuary.
By Adam AJ Janes
Keep it Metal promoitons
Members:
Sean Nelligan - drums
James Pera - bass
Mick Michaels - guitars
Look for COS on these sites