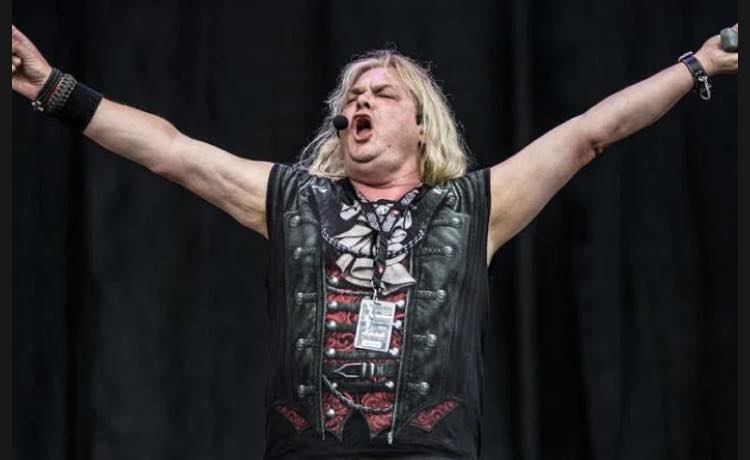 In any walk in life, there are those who transcend the average and excel to heights that others can only dream of and often do.
Steve Grimmett was one of those individuals who took the gifts he was given, excelled and shared them with the rest of world. His talents were part of the birth of modern Heavy Metal music and his voice served as a backdrop in Heavy Metal's formative years offering inspiration and aspiration to many.
Sadly, Steve suddenly left this world on August 15, 2022, long before his time and much too soon for any of his worldwide array of fans.
In 2020, during the early affects of the COVID pandemic, Steve lent his voice to the multi-artist initiative called Hear 'n Now. The project was in an effort to raise awareness and money for those immediately impacted by the pandemic and the restrictions that soon followed. The song was "No Road to Ruin" and Steve's participation on the track was part of its highlight.
A Go Fund Me campaign has been set up in Steve's name to assist his family in the wake of his passing. Hear 'n Now, together with Keep it Metal Promotions is making "No Road to Ruin" available as a free download and is encouraging everyone to donate to the campaign.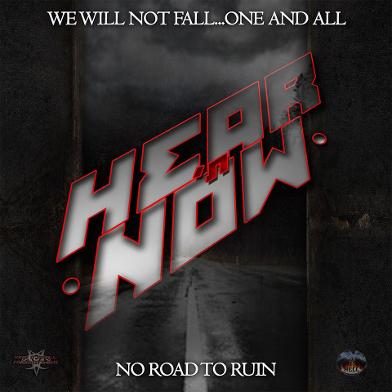 Download the song "NO ROAD TO RUIN" FREE!!!

Please consider making a donation to the Go Fund Me page setup for Steve

The list of artists, who have donated their time and talent for the Hear 'n Now cause include:
Steve Grimmett (vocals) of Steve Grimmett's Grim Reaper
Patrick Kennison (lead guitar) of Lita Ford/Heaven Below
Chris Natalini (vocals) of Blood Feast
Ed Mischke (lead guitar) of Veronica Freeman
Danny Gomez (vocals) of Gothic Slam, Messonic
Frankie Cross (vocals)
Alex Olivetti (lead guitar) of Threatpoint
Mick Michaels
(rhythm guitars, keys, backing vocals)
of Corners of Sanctuary
Mad T of (drums) Corners of Sanctuary
James Pera (bass) Corners of Sanctuary
Billy Loney (backing vocals) Keep it Metal
Producer Bill Metoyer (post production)(Slayer, Armored Saint)