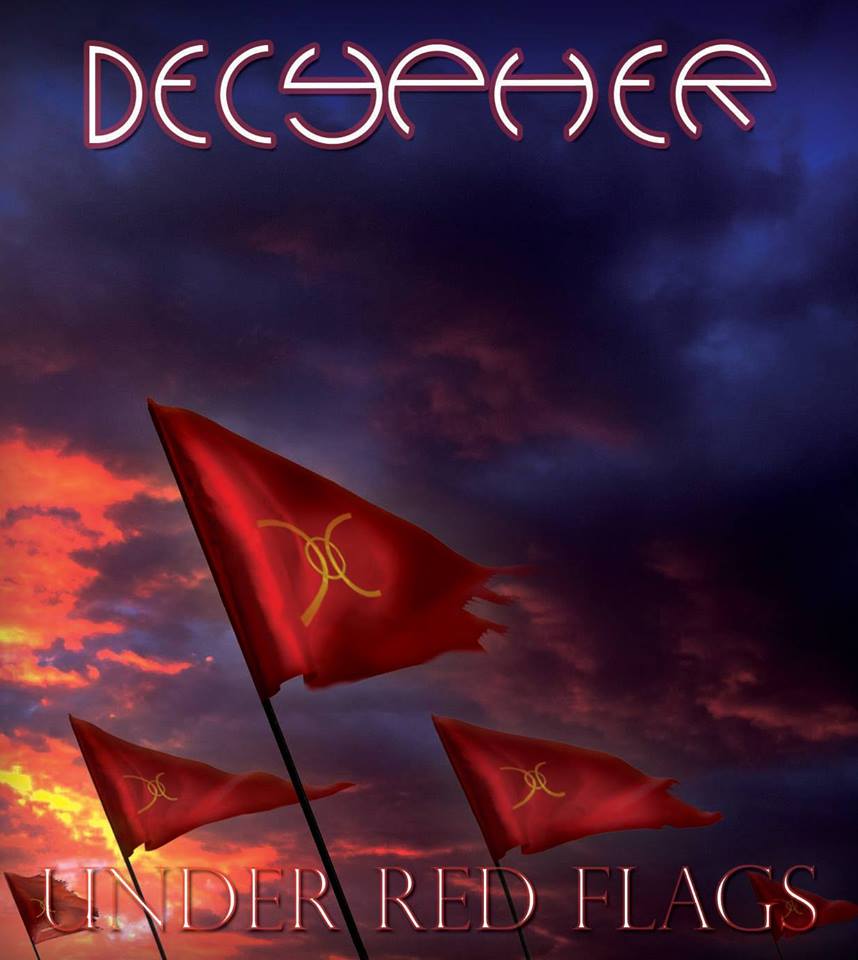 To all metal heads of this planet, a special treat is about to hit the market. A conglomerate of talent has come together and are about to release their second EP this November. Having listened to Under Red Flags by Decypher, I am PSYCHED to hear more. Bringing three awe-inspiring talents together, Decypher will open your mind to a new phase of metal.
Mixing electronic and pure metal, both old and new, Under Red Flags will not disappoint with their thought provoking and awe-inspiring blend of music. From the opening line of "Cauterize & Overcome" to the last chord of "Let the Record Show," you will become a fan. The trio of talent will make your body move and your brain will be torn with new questions about life. Every song will open your mind a little more, driving the name Decypher deeper. There's "No Turning Back" once you have heard this phenomenal collection of talent even after "I" and "Let the Record Show" have long stopped playing.
To all classic and heavy metal heads out there, GET YOUR COPY ASAP! The talents of Mad T (In The Blood), Frankie D (Seeker) and Mick Micheals (Corners of Sanctuary) blend together with a near perfection of pure metal. There is no chance that Decypher will disappoint, and you will be left with a deep anticipation for their next album.
By: Adam AJ Janes
Keep it Metal promotions
MEMBERS:
Mad T, of In the Blood-drums
Frankie D, of Seeker-vocals
Mick Michaels, of Corners of Sanctuary-guitars and keyboard
LOOK FOR DECYPHER ON THESE SITES